The
Windsor 35
Traditional Craftsmanship, Modern Materials, Minimal Maintenance

Designed to harmonise with existing buildings and local planning requirements the Windsor 35 utilizes the same high quality materials found throughout the range of Mayfair Garages.
The handsome high specification tiled roof - built using traditional felt and battens - utilizes the range of Marley plain tiles with traditional local finish and textures. Marley's top-quality roof tiles - designed to complement your home - are manufactured using the latest material and processes, and guaranteed for a minimum life of 50 years.
As befits a garage of this quality, the Windsor 35 features the full range of Red Cedarwood, galvanised steel and Regency steel doors. Naturally there's the choice of brick-effect front posts, and four aggregate finishes. You can also specify your Windsor 35 with a full width internal partition, an ideal separate work area or storage space.

Available Finishes:
COTSWOLD STONE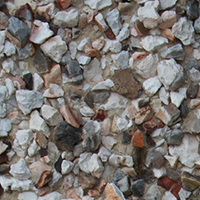 CANTERBURY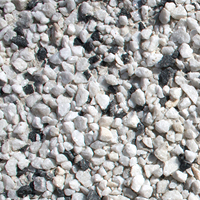 WHITESPAR
BROWNSTONE
Available Dimensions :
Single Garages
External Length
16ft 6in
5029mm
17ft 10in
5436mm
19ft 2in
5842mm
20ft 6in
6248mm
21ft 10in
6655mm
23ft 2in
7061mm
24ft 6in
7468mm
Internal Length
Model
External
Width
Internal
Width
Door Opening Width
16ft 0in
4887mm
17ft 4in
5283mm
18ft 8in
5690mm
20ft 0in
6096mm
21ft 4in
6502mm
22ft 8in
6909mm
24ft 0in
7315mm
Windsor 35 800S
8ft 7in
2616mm
8ft 0in
2438mm
7ft 2in
2184mm
Windsor 35 904S(O)
9ft 11in
3022mm
9ft 4in
2844mm
7ft 2in
2184mm
Windsor 35 904E
9ft 11in
3022mm
9ft 4in
2844mm
8ft 6in
2591mm
Windsor 35 1008S
11ft 3in
3429mm
10ft 8in
3251mm
7ft 2in
2184mm
Windsor 35 1008E(O)
11ft 3in
3429mm
10ft 8in
3251mm
8ft 6in
2591mm
Windsor 35 1008W
11ft 3in
3429mm
10ft 8in
3251mm
9ft 10in
2997mm
Clearance under Floatover Door :
6ft 3in
1905mm
Options & Extras:
NEW!

White uPVC Fascia and Gutter Boards - The low maintenance alternative to traditional timber
Brick Effect Front Posts
uPVC Guttering - Fitted to rear of garage
Fitted Windows - Either fixed or opening type windows available in a choice of materials
Cedar, or Regency Steel Main Door - Galvanised steel door supplied as standard
Pedestrian Doors - In a range of materials. Provides easier access to your garage
Translucent Roof Sheet - Let more sunlight into your garage
Arched Veranda Extension - Click here for more details
Extra Length Available - Can be extended in length beyond 24ft 6in (7468mm), in multiples of 1ft 4in (406mm). Please call for pricing.
What Next?
If you'd like more information on this, or any of our buildings you can order a brochure free of charge using our brochure request form. Alternatively, give our sales team a call on 0800 316 6390.
You may be able to view this building at one of our show sites. To find your nearest agent, use our Agent Finder.
Our garages can be fully customized to your specification. If you don't see what your looking for here don't hesitate to call us free on 0800 316 6390 and we'll be happy to discuss your options.