The
Modena
The Leofric Modena Shed represents the latest developments in shed design and incorporates new materials and features that provide unique benefits of a beautiful building which is water tight, yet lightweight and easily movable if needed.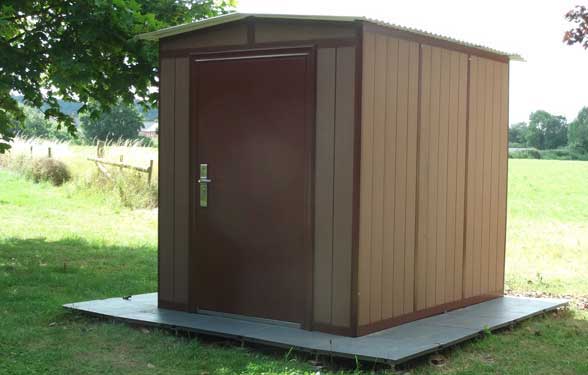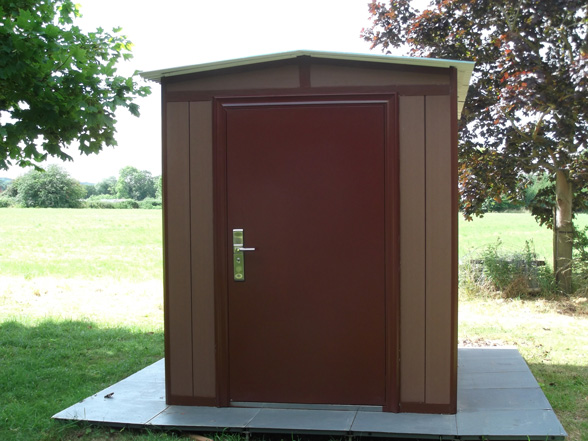 The frame is derived from the Click Exhibition aluminium profiles that have been in use since the opening of the NEC. They are durable, anodised, and lock together with an expanding Joint using an industrial hex drive. Since the Click System also provides the most versatile shelf support system available today the building comes with shelf and bench support on three internal sides. Multiple shelves can be arranged at all heights and desk or bench space is easily installed on any wall. The frame can be painted by the purchaser to their preferred colour.
The LeoWood panelling is made from an extrusion of 62% pulverised wood, 33% pulverised plastic (from recycled bottles) and the balance bonding agents. The finished material does not burn like wood but chars and smoulders. The internal and external wall finish is wood look in a choice of four colours, however the panels can be painted if desired. Colour samples provided FREE of charge.
The roof uses Leofric's joint-free moulded uPVC roof material, pre-formed with a 6 degree apex and joined to the building sides with link pieces. All joints are outside the internal area so roof leaks cannot happen. Fitting the shed out as a workplace could not be easier and to an excellent standard of finish.
The 3ft 6" Brown powder coated double-skinned steel Fort Knox steel door has concealed hinges and is secured with a nine dead bolt, three point locking system. The threshold is made from stainless steel.
The Modena Shed in the above illustration is sited on a LeoBase made from layered concrete and steel covered 2ft square panels with an epoxy top coat. Supplied with adjustable connecting feet and a steel frame, it is a good alternative to a traditional concrete base and can be moved and relocated if required.
Shed is available in 2 initial sizes
6ft 3" x 8ft 3"
8ft 5" x 10ft 5"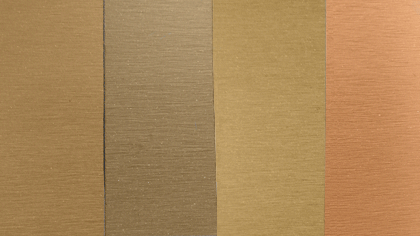 101 102 103 107
Comes in a choice of 4 colours
* Colour Disclaimer: Actual Product colours may vary from the colours shown. *
What Next?
If you'd like more information on this, or any of our buildings you can order a brochure free of charge using our brochure request form. Alternatively, give our sales team a call on 0800 316 6390.
Our garages can be fully customized to your specification. If you don't see what your looking for here don't hesitate to call us free on 0800 316 6390 and we'll be happy to discuss your options.