Roomy
Parker
The Roomy Parker is an all-new concept in Park Home shed design incorporating the folllowing unique features: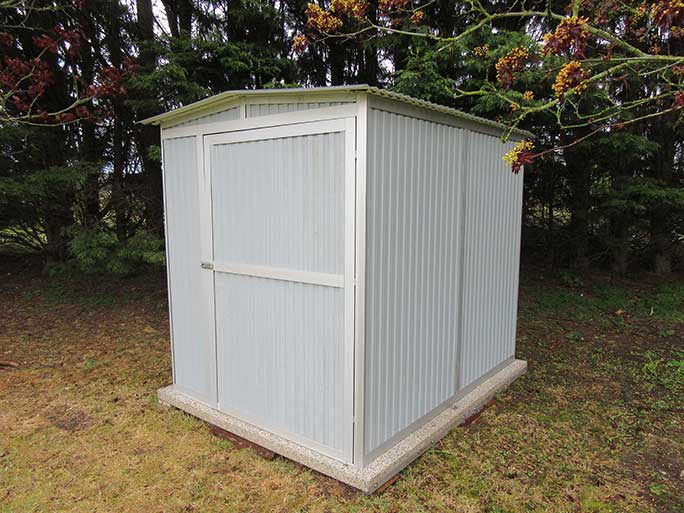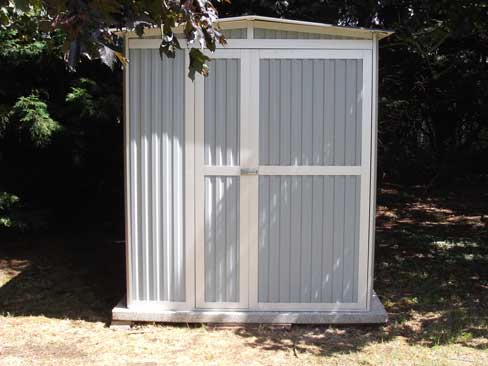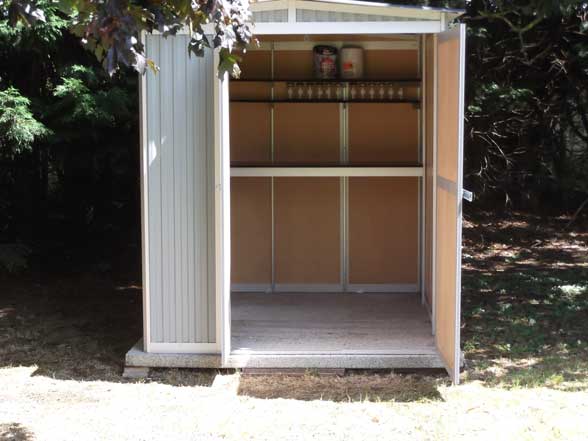 The uPVC roof is moulded to shape with a joint free side-to-side format (no ridge caps) and fixing placed outside the interior area so that it cannot leak.
Translucent roof panels can be substituted for opaque panels, allowing light in but cutting down on the ability to 'see' into the building.
Twin doors give two opening sizes - either 2'9" (one open) or 4'0" (both open).
All uprights have Click System vertical attachment uprights allowing all Click Shelving options (www.click-shelving.com) to be fitted on both the side & back walls.
The Click System Building Frame allows benches or desks to be wall-mounted easily and cost effectively.
Roomy Parkers have extra headroom with an eaves height of 7'.
The sectional construction of the Click Components www.click-shelving.com, derived from the Exhibition Industry and which was first used at the opening of the NEC and since, enabling the building to be extended, modified, taken down and moved without damage using a 4mm hex key.
NB. Condensation on the inside surfaces of any building can occur even with uPVC during winter months. The amount of condensation will be far less than with a metal building but more than with a concrete building. Treatments such as Ronseal Anti-Condensation coating are available to limit or obviate this and good ventilation will help to minimise the problem.
What Next?
If you'd like more information on this, or any of our buildings you can order a brochure free of charge using our brochure request form. Alternatively, give our sales team a call on 0800 316 6390.
Our garages can be fully customized to your specification. If you don't see what your looking for here don't hesitate to call us free on 0800 316 6390 and we'll be happy to discuss your options.